Dokumentarfilm | Deutschland | 2021 | 52 min.
Nach dem Tod ihres Vaters ist Marja in seine Fußstapfen getreten und Bandleaderin des legendären Krautrockkollektivs Embryo geworden. Sie führt die Tradition ihres Vaters weiter und sucht zugleich ihren eigenen musikalischen Weg in einer männerdominierten Branche – immer in Bewegung, immer auf dem Weg zum nächsten Konzert. Doch mit der Hektik nehmen die Störgeräusche zu. Was passiert, wenn ein Mensch zu viele Schwingungen seiner Umwelt aufnimmt? A SOUND OF MY OWN erzählt Marjas Klangwelt in Bildern. Im sorgsamen Arrangement verschmelzen beobachtende Schwarzweißaufnahmen und Found Footage, Gegenwart und Vergangenheit zu einer eigenen Komposition über Marjas Leben – bis der Ton die Oberhand gewinnt und den Film in Farbe taucht. (Sarina Lacaf)
Buch, Regie, Sound
Rebecca Zehr
Sounddesign & Mischung
Cornelia Böhm
Produktion
taro films in Kooperation mit der Hochschule für Fernsehen und Film München
Festivals
DOK Leipzig 2021, Gewinner der Goldene Taube, Deutschen Wettbewerb langer Dokumentarfilm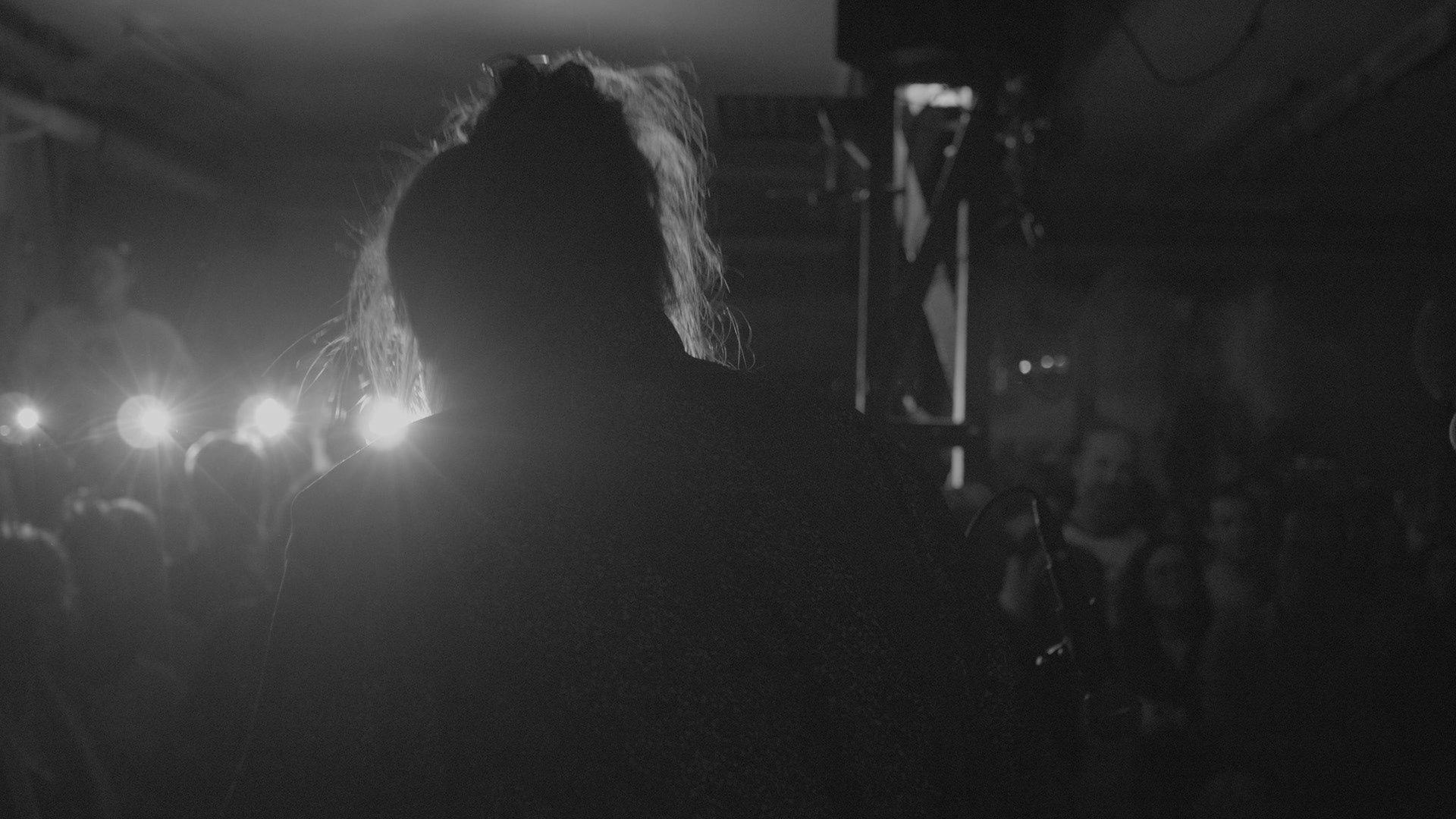 Does freedom only exist beyond your own parents' legacy? Marja took over for her late father at legendary Krautrock band Embryo. When she plays an instrument, she lives within the music. Carefully arranging sounds and images from both past and present, A SOUND OF MY OWN merges into a composition of its own.
At the age of eleven, Marja first appeared on stage with legendary German Krautrock collective Embryo. Today, she's the one who keeps the band alive, taking over headline duties from her late father. Mastering numerous instruments, composing songs, experimenting with sounds of all kind, she lives within the music. But does freedom only exist beyond your own parents' legacy? Surrounded by boxes of unlabeled tapes, Marja digs through what her father left behind, making space for herself. A SOUND OF MY OWN delves into a reality of tones and timbres, gradually losing itself in the music. Carefully arranged, images and sounds from both past and present merge into a composition of their own. If everything is music––can't film be music, too?
Director, Sound
Rebecca Zehr 
Sounddesign and Mixing
Cornelia Böhm
Production

company
 taro films in co-production with University for Television & Film Munich Germany
Festivals

DOK Leipzig 2021,

Winner of the Golden Dove, German Competition Long Documentary Film